Not trying to sound vain, but selfies are important! Even the 2013 Oxford Dictionary announced that "Selfie" as the word of the year. Now, full into 2014, The Chainsmokers' track titled #SELFIE is a certifiable hit record. If you're a natural at taking a great selfie on the first try, then good for you.
Anyone with an ounce of social media experience knows that the majority of pictures taken these days is a selfie. Whether it is for FB, Twitter, or the grand Instagram, people take more selfies these days than they do of real things happening…like, away from their face.
Let's admit it, selfie culture is here to stay. How do we know? 'Cause even our moms are sneaking in selfies. It's time to embrace the shameless movement and love our "selfies" even more. To help you and your Instagram feed out here are some do's and don'ts that'll help you put your best face forward.
Don't tilt your face to any extreme.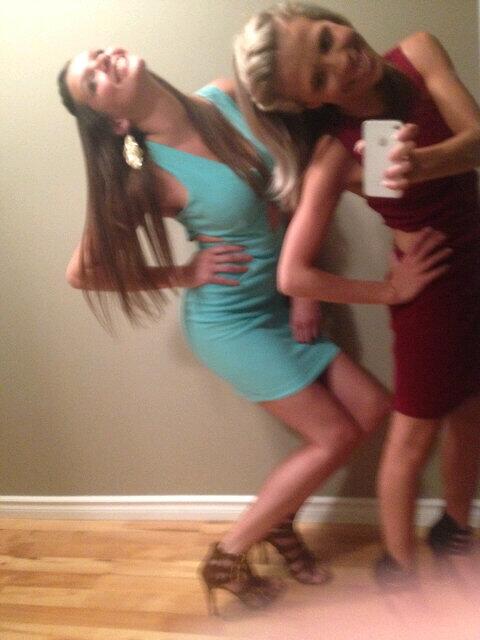 Many people think they look best by tucking their chins into their necks, or showing off only one side of their face, but this isn't true. Remember you can tilt, but not to the extreme – this obscures your best features.
Do take advantage of great lighting.
Lighting is everything. I know there are all these filters you can throw on a photograph, but if you start off with a well-lit photo, your selfie will be ten times better. What type of light is perfect for a selfie? Bright light helps make skin look clean and clear, while natural light – when the sun is filtering in, but not directly on your face -can cast weird shadows.
Do "Smize"

What is going on with my eyes!? If you have ever said this to yourself after taking a selfie, then this tip is for you. Oh Tyra, you teach us everything a girl need to know. Thank you for the term Smize. To smize is to smile with your eyes. This ensures you don't have dead eyes or lifeless eyes in any picture.
Don't over selfie it.
Save your selfies for special occasions: A new haircut, a great outfit, the private moment before your walk down the aisle; you know, the moments worth sharing. By adding context to your post, your photo becomes more of a story. It creates an opportunity for specific feedback from your friends as opposed to the random streaming feed of your face that only seems to say, "Hey, how about some compliments today?"
Do find your good side.
The art of a great selfie starts with choosing the right angle. Tilt the most symmetrical side of your face slightly towards the camera. Hold the camera a little above your head, angling the lens downward. This will make your nose appear more slender and your eyes larger. Prepare to have your prettily-posed post blasted with insta-love.
Don't let your hair cover your face.

You can use your hair for two things: to hide your ears if you're not too fond of them, or to hide a pimple. A nice side-swept bang may help a girl out, but other than that, don't hide your face!
Do pose in front of beautiful backdrops.
A vibrant wall paper, the textured bark of a tree, your head tossed back in a field of electric-green grass, a richly colored bookcase—all of these are inspired backdrops. Look to build a vibe that has a bit more to say than, "Look at me!" After all, photography is an art so explore the depths of your inner artist.
Don't take selfies in insensitive environments.

Perhaps this one is obvious, but many people have made the embarrassing mistake of snapping selfies at the worst time. Things to avoid: Funerals, natural disasters, and any form of human suffering. Posing while operating a moving vehicle is also not advised. If the perfect light strikes while you're in the driver's seat, pull over and hashtag your photo #thiscarwasparked.
Do take more than one.
What we constantly forget is that the photographs on the covers of our favorite magazines were not one-shot deals. Models and actresses have at least 100 frames to get it right. Unfortunately, we don't have that kind of time, but the thought alone that you have unlimited tries might allow you to loosen up and take your best selfie yet!
Don't duck lip.

Some people accidentally fall into the inescapable hole of making a duck face in photos, which eventually becomes your go to face and never ends well: I learned the hard way. There are a ton of other faces and poses to make that will work better, and are just as easy… you just got to experiment with what feels right.
Do invest in a selfie stick.

One of the quickest ways to look a little less selfie is to widen the frame. Using a selfie stick allows you to make the image about the sweeping panorama behind you or the loving huddle of friends wrapped in your arms. Grab that innovative stick and wave it proud as you capture the bigger picture.
Do experiment with different looks.

Selfies seem to tap into that early childlike part of ourselves—like when we played dress-up in front of the mirror while applying our mother's lipstick. Go ahead and have fun! Strike a pose with a new lip shade, dramatic liner, false eyelashes, or a hat you've always wanted to secretly wear. Express all of your many sides while also testing your new looks before you brave the real world.
Godlike on your next selfie, xo.